Contact Earth Flour
Jami and Associates, Inc.
Orlando, FL 32822
Phone Number
(407) 495-5835
Email

*

required
Oops, there were errors in your form!
Retailers
Are your customers …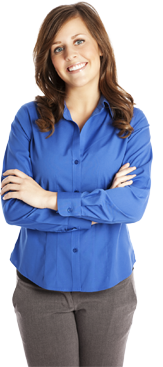 Health conscious?
Environmentally aware?
Looking for solutions to health issues?
Trying to stay healthy in a polluted world?
Become an Earth Flour Authorized Retailer!
Call (407) 495-5835 for more information
Take advantage of this ground-floor opportunity to provide your customers with the first food grade, pure, Diatomaceous Earth proven to absorb environ-mental toxins and other poisons in the human body.
Return Policy
We want you to be happy with your product from Earthflour.com. Please let us know immediately if a product is damaged or defective by calling us at 407-495-5835 (between 10:30am and 4:30pm ET Mon-Fri) or email customer service through our Contact page. Select Product Return Request from the Reason for Contact dropdown menu.
When contacting us by phone or email, please include the following information:
First and Last name
Phone Number
Order Number
Order Total
Payment Method (VISA, MasterCard, PayPal)
Reason for Return (Brief Description)
You will receive a full refund minus all shipping and handling charges. (Shipping and handling charges are determined based on the distance the item was shipped from our Florida, USA office. This charge could total up to 25% of your purchase price).
Unopened Items
You may return an unopened item, within 30 days of receiving it, for refund minus any shipping and handling.
Opened Items
Please call us at 407-495-5835 before returning any opened and used items. You must receive a RETURN AUTHORIZATION (RA) number prior to returning opened item(s).
Receipt of an Incorrect Order
If you have received a product in error, please call us at 407-495-5835 or email us from our website Contact page, and we will be happy to correct the problem.
Return Shipping
When returning an opened item, make sure your RETURN AUTHORIZATION (RA) number is clearly printed on the outside of your package.
We strongly recommend (but do not require) return shipping with delivery confirmation or tracking on all returns.
Refund
Please allow 1-3 weeks for a refund to be issued.